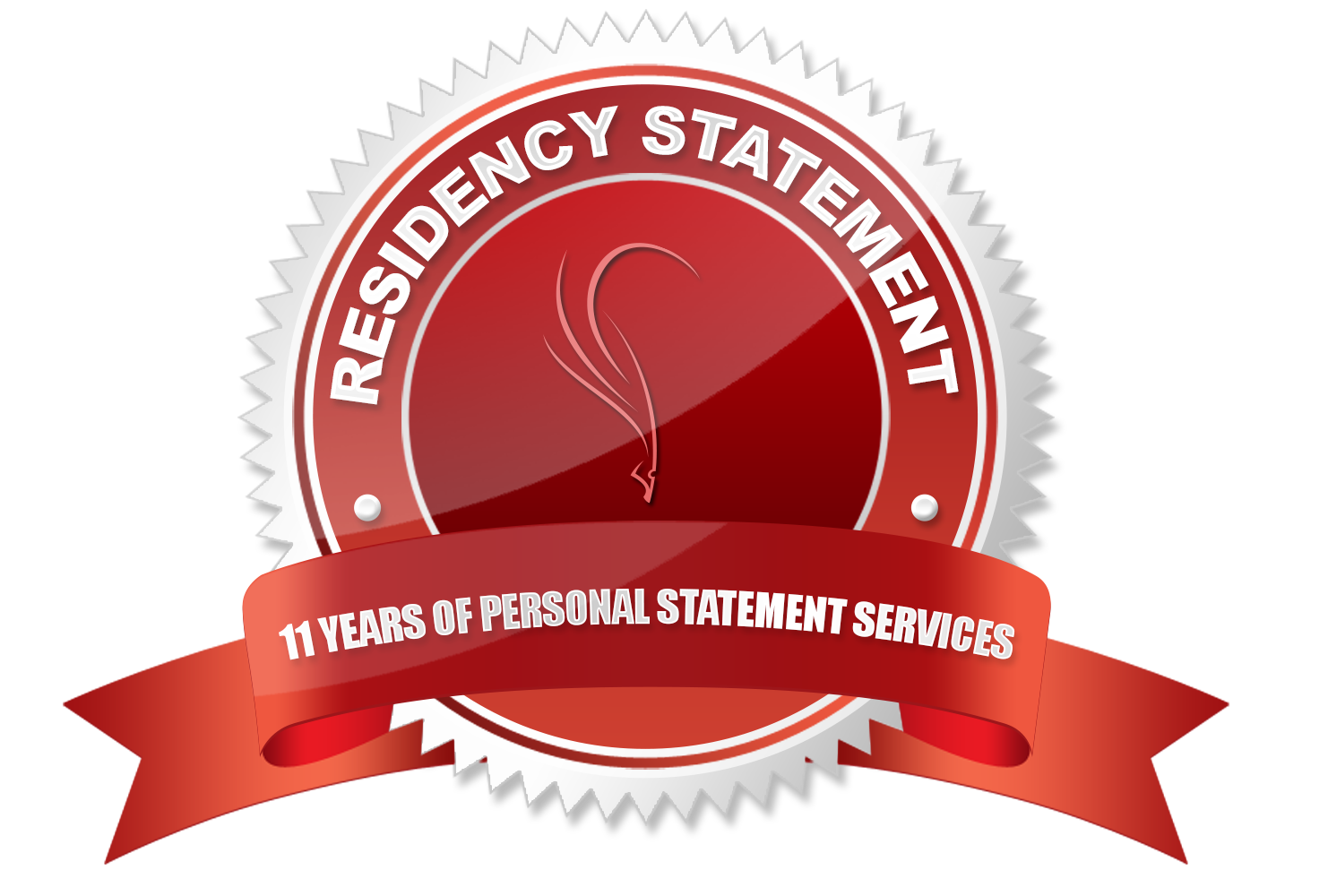 Have you considered the value your Personal Statement adds to strengthen your overall medical residency application? Many residency applicants are not aware of the importance of their Personal Statement, lacking the knowledge of the many roles a Personal Statement plays in the residency application process from interview selection to Rank Order Lists.
The medical residency Personal Statement can boost a weak application past residency program filters, securing an interview. Program Directors and Interview Committees may also construct their questions in an interview directly from the applicant's Personal Statement. After interviews, Program Directors often use Personal Statements during the final selection process for the Rank Order List.
A well-crafted Personal Statement is crucial to help you stand out from the thousands of other applicants contending for limited residency program positions. Residency Statement will provide you with the Personal Statement to guide you along your residency journey with strength and confidence.
View Editing Service Demo
Residency Statement Assessment Statistics
Statements that passed standards test
Statements that did not pass standards test and needed more work
Statements that did not pass standards test and needed to be re-written
Services

Does your Personal Statement need some fine-tuning? The Statement Editing Service offers guidance and technical direction to get your nearly-complete essay ready to submit. We focus on perfecting the overall tone, structure, and content of your Personal Statement as well as a close examination of your mechanics.

Don't know how to start your Personal Statement? Do you lack time or confidence to write this all-important document? Simply fill out the 20-questionnaire and the professional writers at Residency Statement will work with you to create a top-quality, unique, and highly personalized document.
Why Residency Statement?
You receive the benefit from our +12 years of medical residency Personal Statement experience.
We do not use

any

templates or overused structural language components. Each Personal Statement we provide showcases the individual's personality and specialized knowledge in any medical specialty.
We protect your security interests by keeping your content and communications safely within our secure, encrypted interface. This way, you do not face any complications with outside programs.
Residency Statement's services are completed directly within our unique, in-house, and comprehensive website. Our easy-to-use process and skilled staff guarantees you will be thoroughly satisfied with the final result.
Our professional Editing and Writing staff is comprised of adept and highly trained professionals who have read, edited, and written thousands of medical residency Personal Statements.